My Favorite Skincare product-
Image Skincare -Vital C - It is a daily hydrating product line for sensitive skin. Soothes skin irritation and nourishes tired and dry, dull looking skin. High in anti-oxidants for ultimate protection and nutrition.
My Favorite Island -
Turks and Caicos
(followed closely by St. Barts)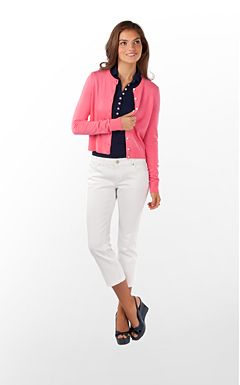 My Favorite Cardigan
Caroline by Lilly!
Favorite Lunch Date -
My Daughter #1
Thanks for a terrific day!
My Favorite Flower
Pink Tulips
Can't wait for them to return!